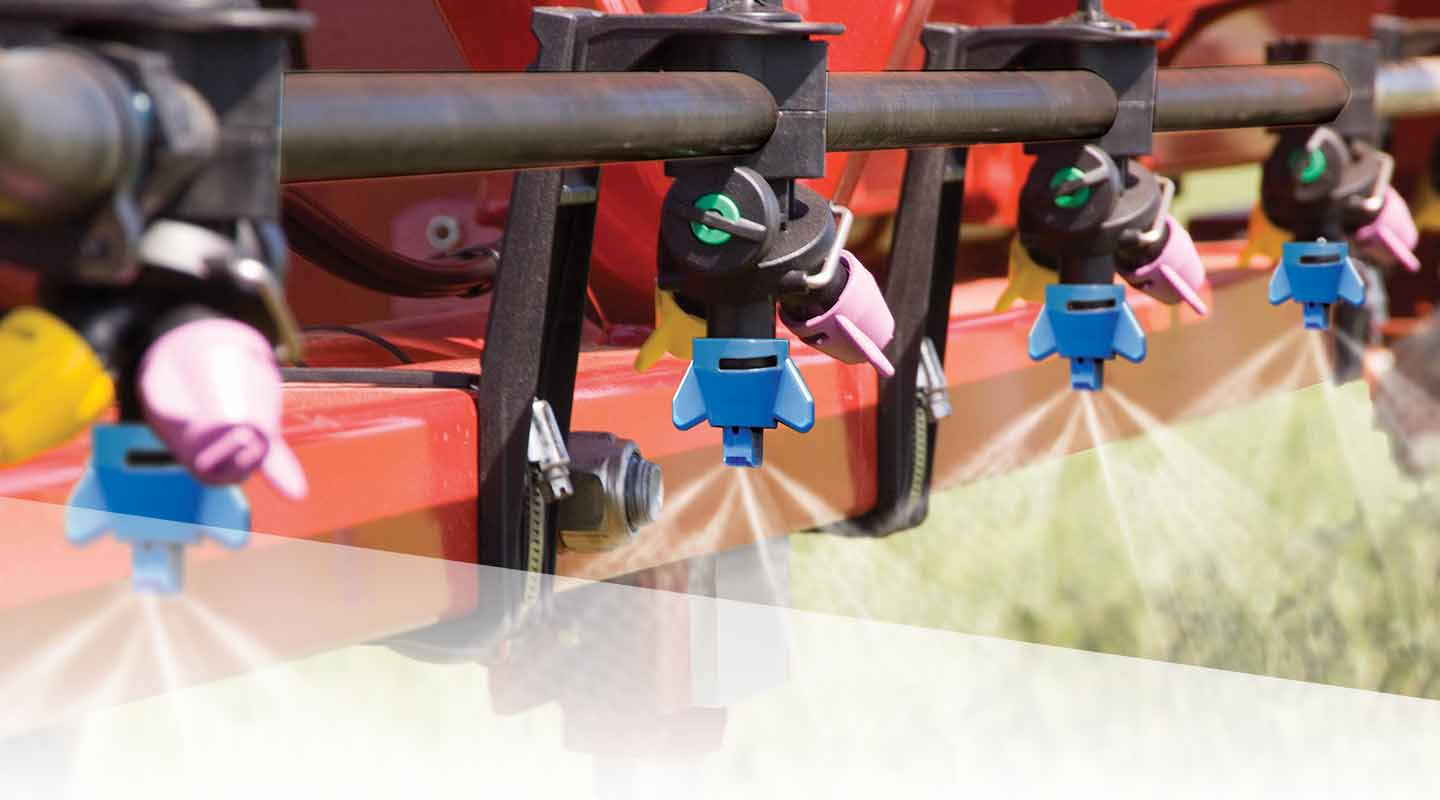 Perfect application
HARDI is a true sprayer specialist. For more than 60 years, we have produced nothing but outstanding sprayers to meet the requirements of all farmers and crops worldwide. We are experts at what we do - and one of our secrets is the HARDI nozzle!
Unlike many of our competitors, HARDI produces its own nozzles based on innovative combinations of design and materials. Our unmatched range of nozzles suits the demand of all crops as well as the continuously evolving array of plant protection products - from conventional fertilisers and agrochemicals to organic formulations.
Close cooperation with farmers, agronomists, agrochemical companies, independent and regulatory bodies ensures that HARDI can offer farmers premium quality nozzles.
Driven by science
The nozzle is the heart of a sprayer, making all the difference between outstanding and mediocre sprayer performance. It controls all spray parameters - flow rate, dosage and quality of distribution; droplet spectrum, coverage and crop retention/reflection; drift and downwind deposits. HARDI considers all of these parameters when designing its nozzles to ensure that farmers can count on them to deposit spray liquid precisely, effectively and without waste.
Our synthetic nozzles are produced of SYNTAL - a high-quality thermoplastic specifically developed by HARDI with high durability in mind. All nozzles are precision-moulded for consistent functionality. Nevertheless, we sample test our nozzle production lines every two hours. It takes dedication to produce some of the world's best nozzles.
HARDI offers SINGLE nozzles or COLORTIPs with the nozzle conveniently integrated in a SNAP-FIT cap with inbuilt boom offset angle. All HARDI nozzles comply with ISO/EN standards, and fit all sprayers following these standards.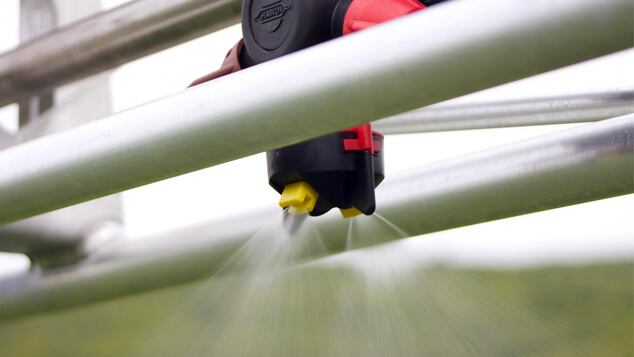 Nozzle Selector
The HARDI Nozzle Selector is now part of our MyHARDI app!
The HARDI Nozzle Selector can assist you in identifying the right nozzles for your planned application. Simply choose the desired application rate and driving speed and select the prevailing wind conditions.
MyHardi is available as both app and desktop version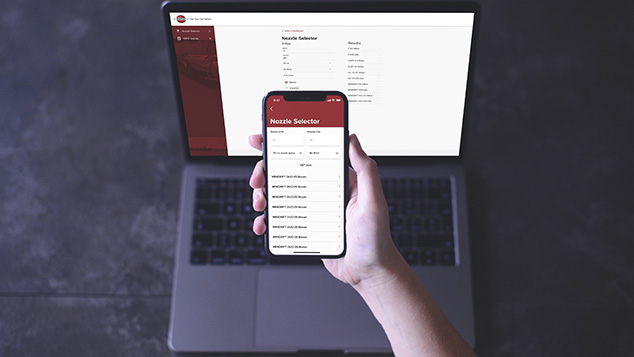 Get in contact / Download our brochures