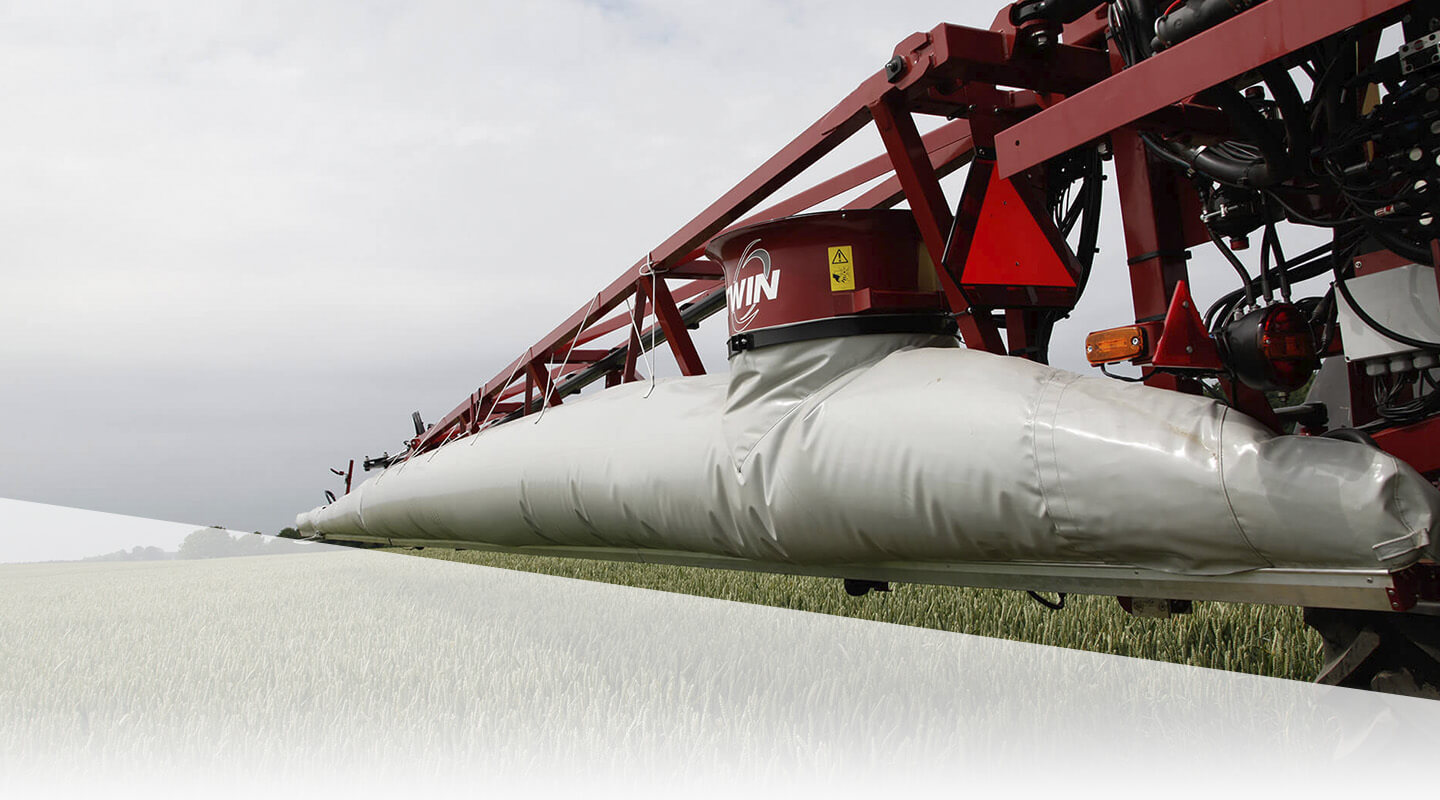 The world's best application system
For more than 30 years, the HARDI TWIN system has been the world leader in air-assisted spraying. This powerful system uses a curtain of air to control spraying.
The outstanding performance of TWIN is described in numerous reports from end-users around the world along with several conclusive field trials and scientific studies. They all come to the same conclusion: TWIN is supreme at controlling drift - and all that follows.
HARDI offers two TWIN solutions
TWIN FORCE, with its own hydraulic system, uses two powerful fans, one for each boom arm, to produce an air curtain that can be angled. It is available on the trailed COMMANDER and the self-propelled ALPHA evo.
TWIN STREAM, driven by the tractor's hydraulics, uses one fan to produce the air curtain. It is available on the lift-mounted MASTER.
Control the weather
Weather dictates most everything a farmer does, and spraying is no exception. Weather in general and wind in particular can force a farmer to interrupt or postpone spraying due to drift. TWIN air-assistance allows you to control the drift through adjustments to the air curtain's speed and angle, from no air to full air, in effect giving you two sprayers in one (hence the name - TWIN).
Less drift means better crop penetration and coverage as well as less contamination of adjacent areas. Less drift also means savings on water and chemical consumption. This translates into fewer filling stops, faster spray speeds and more spray windows during the season - in short, increased spray capacity and less expenses.
The TWIN technology was developed in the 1980s with inspiration from mistblowers. It is based on a 3D understanding and control of spray application.
TWIN benefits
Double your spray capacity
Proven drift reduction
Optimal field timing
Save up to 30% on chemicals
Better crop penetration
Improved spray economy
Lower water consumption
Faster spraying speeds
Better spray efficiency
30+ years' experience
Don't take it from us. Take it from the experts! Meteorological data have shown that HARDI TWIN will increase the number of spraying days by more than 100%, and a recent scientific study has proven that TWIN is excellent at controlling drift (further details below).
Calculate your savings
The HARDI TWIN Calculator is now part of our MyHARDI app!
With the HARDI TWIN Calculator, you can calculate how much you can improve your economy through savings in chemicals and increase in capacity.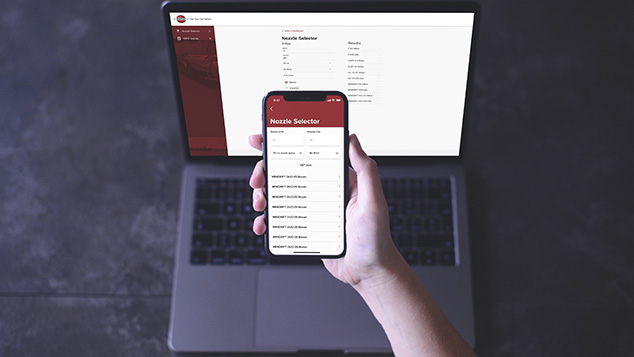 Use the interactive animation to see how to TWIN boom helps get better coverage, deposit and penetration in the crops.
Get in contact / Download our brochures
Research proves it:
HARDI TWIN reduces drift by up to 80%
A study from the Research Centre Flakkebjerg/Aarhus University, Denmark, proves that HARDI TWIN can reduce spray drift by an astounding 80% compared to conventional spray technique - translating into a reduction in consumption of plant protection products by up to 30%.
The researchers used a trailed HARDI TWIN sprayer with a 24-metre boom equipped with LD-025 nozzles at 3 bar. The sprayer was used with and without air-assistance to measure deposits under the boom and drift at low/normal wind speeds (2-4 m/s) and high wind speeds (4-8 m/s). Driving speeds were set at 8 and 12 km/h for conventional spraying and 8, 12 and 16 km/h for TWIN.
The researchers found the most even spray deposition and the lowest drift with TWIN air-assistance at 8 and 12 km/h. Even at 16 km/h, TWIN compared favourably with lower-speed conventional spraying. In other words, spray application quality is unaffected by high wind with TWIN.
TWIN gives you the world's best return on investment - both on your bank account and on your climate account.
Download the full report by filling in the left-hand form.